---
September 30, 2014
The October Network Meeting will take place on Tuesday 7th at 6.30pm in The Hive.
Keynote: Human Software Engineering with Rosemarie Mason
Guest speaker Rosemarie Mason, Human Software Engineer will guide you through some Emotional Mastery techniques and share with you the knowledge she has gained through training with Tom Stone.
Rosemarie Mason is a partner in Outside Thinking, a holistic business whose aim is to empower the individual. Rosemarie herself is a HANDLE (Holistic Approach to NeuroDevelopment and Learning Efficiency) Practitioner and Instructor, Human Software Engineer, Listening Program Provider and Matrix Energetics Practitioner in Training. She holds a Bsc degree in accounting. Her ongoing journey in personal development has led her recent work with Regeneration Healing, Bio-Resonance and Bio-Feedback.
What is Human Software Engineering?

 


Human Software Engineering is an emerging field which is aware that the body and everything in it functions using patterns of energy and information.

 As an analogy with computers, the software controls the hardware or output. With humans it is the same. Our inner human software comprised of our thoughts, emotions, conditioning, traumas, identifications, intentions, etc. determines what we do – our output. When we are not getting the output we want, such as optimal health and freedom, Human Software Engineering looks to find the "bugs" in the inner human software that are sabotaging the desired output.
Everyone wants more out of life. But so often we can feel held back, and can't really seem to figure it out! It can be frustrating and discouraging. We want to make progress in our business, our career, our relationships, but it is as if some invisible resistance just seems to be keeping us from having the life we really want. We all know this feeling all too well. It comes from having conflicts inside of us between what we are inspired to do and all of the inner self-sabotaging, negative mind-talk that keeps us stuck as if in a squirrel cage, spinning our wheels. Well, we've got some good news…Now there's a way out of the cage!
---
September 4, 2014
16 Members attended Tuesday's Network Meeting.
Thanks again to Terry Casey for a detailed presentation on the differences between operating a business as Sole Trader and Limited Company.
Casey Accountants – 4 Townspark Centre, Park Lane, Carrick-On-Shannon, Co. Leitrim (071) 962 1622
Slides – Ltd Co v Sole Trader sept 2014 [PDF]
---
August 22, 2014
Do you operate as a Sole Trader or Limited Company?
Do you know the pros and cons of both?
Well Terry Casey [Casey Accountants] is going to explain all at the September Network Meeting.
Date: Tuesday 2nd
Time: 6.30pm – 7.30pm
Location: The Hive
Terry is a Chartered Certified Accountant & Registered Auditor with 17 years experience in public practice.
The meeting will also be broadcast live on The Hive Website.
---
July 2, 2014
14 Members attended the July Business Network Meeting and almost 100 people watched it live online.
Here is the recording (minus the Q & A at the end, roaming mic next time)
Thanks to The Hive and AVTech for providing this excellent live streaming service.
Here are the slides.
The next network meeting will take place on September 2nd.
---
June 24, 2014
The July Network Meeting will take place on Tuesday 1st at 6.30pm in the Hive.
This meeting will take the format of a Masterclass entitled Education Sells – Give before you ask with Johnny Beirne.
During this Masterclass you will learn how to:
Educate your audience and establish authority online with a blog
Create a short course that will leave the competition behind
Write an eBook to give/sell to existing and potential customers
Use webinars/Google Hangouts to provide live online training
About Johnny Beirne.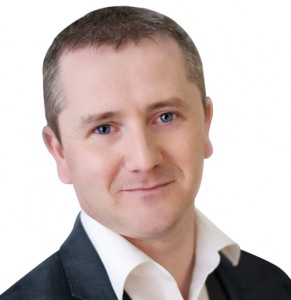 Johnny Beirne (Network Facilitator) is the co-founder of the Digital Business Institute. Johnny delivers Digital Marketing Courses across Ireland and has been doing so for 7 years.
More recently he launched a number of online courses and now focuses most of his time on 'Earning with eLearning'.
In April Johnny delivered his Online Course Creation Workshop to Gavin Duffy (Dragons' Den) and his team at his house in Bellewstown.
---
May 29, 2014
The June Network Meeting will take place on Tuesday 3rd at 6.30pm in The Hive.
PRESENTATION – "TURN YOUR MINUTES INTO MONEY" – with Yasmin Vorajee
Do you feel time poor?
Are you limited to only a few hours a week to spend in your business because of childcare or other commitments?
Are you struggling to find the time to build your business?
Do you have information overload but get nothing done?
Do you need a way to make every precious minute count in your business?
Yasmin is going to show you exactly what you need to do and not do in your business. She will share with you what she's learnt (the hard way) about how to harness the tiny time she has in her business instead of stressing that she doesn't have enough of it!
The biggest mistakes people make which mean they will never get out of the time-poor trap
3 ways you're wasting time without even realising it
Why having only 3 hours per day in your business is NOT the problem
3 quick and simple ways to make your tiny time super productive and profitable!
---
May 7, 2014
14 Members attended the May Network Meeting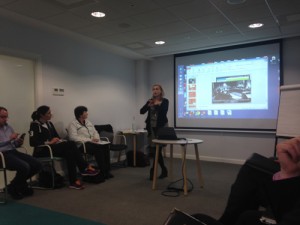 Meeting Topic: Applying Creativity to your business with QED Training. Facilitated by Lorraine Bowen.
Lorraine delivered an information presentation about the upcoming Creativity Workshop – For more information about the 1-Day Programme and to book your place – click here.
---
April 21, 2014
The May Network will take place on Tuesday, 6th May in The Hive, Dublin Road, Carrick on Shannon at 6.30pm.
Meeting Topic: Applying Creativity to your business with QED Training. Facilitated by Lorraine Bowen.
This 45 minute workshop will help you learn how to harness your businesses creative resources- your staff, your customers….. your 'business family'.
It will also give you a taste of an upcoming 1 Day Programme which takes place on Friday in Carrick on Shannon.
EXCITING NEW BUSINESS MENTORING PROGRAMME
Are you self-employed and interested in taking a few simple, but effective, steps to grow your business?
Whatever business you are in, whether working alone or as part of a team, the expert mentors at QED Training can help you to make positive changes that could bring real results.
This FREE programme aims to help local businesses, like yours, take some time out to think and to plan.You will receive guidance and support about any aspect of your business and will have an opportunity to plan positive changes to help your business work for you.Learn how to harness your businesses creative resources- your staff, your customers….. your 'business family'.
For more infiormation about the 1-Day Programme and to book your place – click here.
---
March 25, 2014
The April Network Meeting will take place on Tuesday 1st April in The Hive.
Member Presentations – Learning from local success
1. Local Online Success Case Study with Vobe Interiors.
With their retail outlet located on the Dublin Road in Carrick, Vobe Interiors have also been successfully selling online for close to 5 years now.
Owner Vanessa O'Brien will discuss her experience in setting up their online shop and lessons learned along the way.
2. How to commercialise your knowledge with a book with Oonagh Monahan
Local Author, Blogger, Training & Mentor Oonagh Monahan of Alpha Omega Consultants will discuss how we can commercial our knowledge with a book.
---
March 5, 2014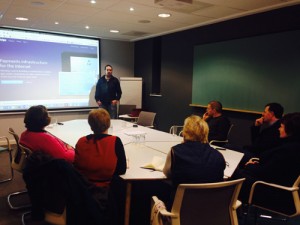 7 Members attended the March Network Meeting.
Johnny Beirne gave a presentation about PayPal.
Tips on setting up and using PayPal from Johnny Beirne
Leon Quinn from Reverb Studios gave a presentation about using Stripe.
Check out Leon's Video
The next meeting will take place on Tuesday 1st April at 6.30pm in The Hive.