---
November 8, 2013
10 members attended the November Network Meeting.
Martina Giblin and Mary Nash O Brien from Leitrim Development Company delivered an informative presentation on the Leitrim Job Club and Job Bridge. See the slides below.
---
October 15, 2013
Martina Giblin from Job Club Leader at Leitrim Development Company with deliver a presentation at the November Network Meeting.
The meeting will take place in The Hive, Dublin Road, Carrick on Shannon at 6.30pm on Tuesday Nov 5th.
Martina will discuss the following items:
Introduction and short presentation on The Job Club
Employers Incentives to recruit unemployed people
Gain some feedback from employers on the quality / standard of applications they are receiving (maybe in the form of a short questionnaire)
We hope to see you there.
---
October 14, 2013
WEDNESDAY 16th. OCTOBER, 2013 AT 8.30 p.m.
BUSH HOTEL
Main Street, Ck-on-Shannon.
ADM: €5.00. OAP'S & CHILDREN €3.00. MEMBERS: FREE.
VALUABLE CAMBRIDGE UNIVERSITY SCHOLARSHIP FOR STUDENTS FROM IRELAND FUNDED BY THE BEQUEST OF TWO SISTERS FROM CARRICK-ON-SHANNON
A hitherto unknown link between Carrick-on-Shannon and Cambridge University, which is ranked first among Britain's universities and third among universities worldwide, will be the subject of a talk at the Carrick-on-Shannon and District Historical Society on Wednesday 16 October given by biographer Charles Lysaght and genealogist Alyson Gavin
There is at Cambridge University an award called the Robert Gardiner Memorial Scholarship, funded out of the wills of Robert's two unmarried sisters Susan and Margaret, both natives of Carrick-on-Shannon, the last of whom died in Malvern in Worcestershire in 1953, aged 90.
The scholarship is open to any student or graduate of an Irish university who wishes to study at Cambridge. In deciding on the award the electors are required, in accordance with the terms of the will, to give preference, other things being equal, to students of Trinity College Dublin, gifted students of literature and, somewhat quaintly, descendants of Irish landed proprietors. The fund out of which the scholarships are awarded now amounts to almost a million pounds.
Since 1956 over one hundred and fifty students have been aided by the scholarship to finance their stay in Cambridge. They include David Spearman, Professor of Mathematics and Vice-Provost of Trinity; Hilary Pyle, the art historian; Finola Kennedy, the economist, recently author of an acclaimed biography of Frank Duff; John Neill, Archbishop of Dublin; Nicholas Grene, Professor of Anglo-Irish literature at Trinity; David Ford, Regius Professor of Divinity at Cambridge; and Eunan O'Halpin, Professor of Contemporary History at Trinity. The early awards were between £200 and £400 a year; the most recent awards have been £6000 per year.
Charles Lysaght was a recipient of the award from 1962 to 1964 when he studied economics and law and was the first Irish Catholic ever elected President of the Cambridge Union, defeating by a majority of over two to one Vince Cable, a member of the present British government. He was intrigued by the terms of the bequest, especially the preference given to the descendants of Irish landed proprietors, and was curious about the identity and background of those who had made this provision. However, the authorities at Cambridge University knew nothing about them beyond their names and the contents of the wills containing the bequest.
He sought the assistance of his friend Alyson Gavin, a modern languages graduate of Trinity College Dublin and holder of the diploma in genealogy at University College Dublin.
It emerged from her extensive and painstaking research into records and old newspapers that the two sisters were the daughters of Mathew Sarsfield Gardiner of Gallows Hill, Carrick-on-Shannon, variously described as architect, builder or farmer, and of his wife Susan Irwin. The sisters moved to England where they eventually joined their elder sister Mary, a milliner, in running a fashion business in Liverpool while their brother Robert, in whose memory the scholarship is named, became an apprentice architect in Derbyshire. He died in 1874, aged 29, in rather tragic circumstances retailed in the records of the hospital where he spent his last months. He is buried in an unmarked grave at Macclesfield.
The sisters retained property in Carrick well into the twentieth century, some of which provided a site for a British Legion Hall. Although all their immediate family had died or departed, they kept contact with the district, subscribing to the Leitrim Observer newspaper and even corresponding with it occasionally.
Why they bequeathed their entire estates to found this scholarship when they had nieces and a nephew living, and why they chose Cambridge University and inserted the grounds of preference they did, still remain unsolved mysteries.
---
October 2, 2013
20 Network Members attended the October Network Meeting.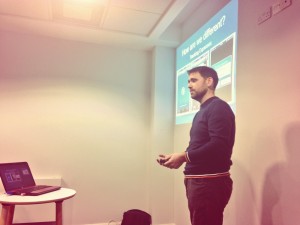 John Farrelly (originally from Manorhamilton) delivered an excellent presentation about his company Bullet Online Accounting and Payroll Software, including how they started and grew the company. John also shared lessons learned and gave great tips on productivity and internet marketing.

The Meeting took place in the recently opened Technology Centre 'The Hive'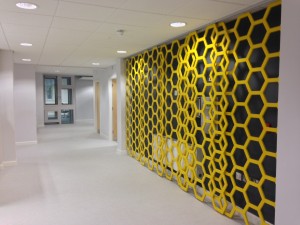 The November Meeting will take place on Tuesday 5th at 6.30pm in The Hive, Dublin Road, Carrick on Shannon
---
September 24, 2013
This months presentation will be delivered by Manorhamilton native John Farrelly of Bullet – an innovative online accounting and payroll solution.
Bullet continues to go from strength to strength and John will discuss how they grew the company and share some lessons learned.
Furthermore, this meeting will take place in the newly built technology centre known asThe Hive.
This 7,500 sq. ft. state-of-the-art building provides a purpose built, technology focused business environment suitable for attracting high value companies and supporting the start-up and growth of indigenous businesses in the region.
The Hive is located on the Dublin Road, at Leitrim County Enterprise Board, Carrick on Shannon – (take the first exit at the Aldi roundabout).
We hope to see you there.
---
September 6, 2013
20 network members attended the September Network Meeting.
Frances Jones from ImageMatters facilitated an energetic workshop and outlined a number of networking tips.
Here is a copy of the presentation.
The next meeting will take place on October 1st at 6.30pm in The Bush Hotel.
---
August 17, 2013
Leitrim Business Network – September Meeting – Tuesday 3rd – 6.30pm – The Bush Hotel
Agenda – Networking Workshop with Frances Jones
Professional networking is more important than ever. However, the thought of networking leaves many people cold. This practical hand-on session gives insights and practical tips about what networking is all about and how to do it more effectively.
Participants will:
• Understand the power of effective networking in today's market place;
• How to get over nerves and present yourself in a confident, friendly and professional manner;
• Introductions, referrals, leads and follow up;
• Learn how to radically grow your client base through effective networking;
• The etiquette of business cards;
• How to meet and move around effectively and with ease;
• How to perfect your 'elevator pitch';
• How to be remembered for the right reasons – dressing for impact;
• The secrets of open and positive body language;
• Develop excellent people engagement and conversation skills;
• Learn how to target high net worth prospects;
• Gain an understanding of group dynamics when networking.
Frances Jones has been helping people reach their professional and personal goals since setting up Image Matters in 2001. Prior to that, she spent many years working in the private residential sector. As general secretary of a representative organisation, she gained an excellent working knowledge of the corporate world and its many unique challenges and opportunities.
---
July 3, 2013
8 Members attended the July Network Meeting.
2 successful local business owners presented systems they have implemented that have lead to their business success.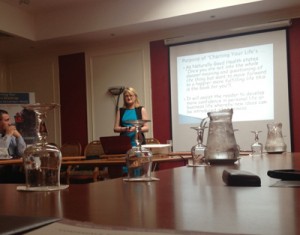 Nuala Duignan
Life & Business Coach
Author of Charting your Life's Roadmap in an Uncertain World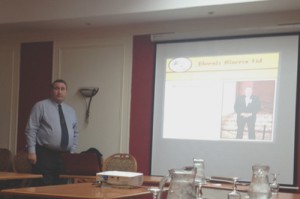 Michael Henderson, M. Sec. II, C.I.B.G
Phoenix "Minerva" Ltd. – Adult Training & Education
We don't hold a network meeting in August. However,
CruiseNet
will take place on August 1st at 7pm in Carrick on Shannon.
---
June 26, 2013
We have 2 great presentations for you from network members this month.
This is an opportunity to learn from 2 successful local business owners and systems they have implemented that have lead to their success.
Nuala Duignan
Life & Business Coach
Author of Charting your Life's Roadmap in an Uncertain World
Phoenix "Minerva" Ltd. - Adult Training & Education
---
June 5, 2013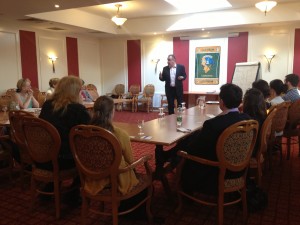 14 members attended this months meeting. Pearce Flannery delivered an energetic presentation about sales and marketing. Some key points included:
sell benefits not features
value and price are not the same
do not differentiate/compete on price
include a 'no risk to the customer' element to your products/services
people buy solutions to problems and to get pleasure
For more information about Pearce and to get his FREE e-Book visit pearceflannery.ie
The next network meeting will take place on July 2nd at 6.30pm in The Bush Hotel.