16 Members attended the February Meeting.
The theme for this meeting was brainstorming ideas for YOUR business.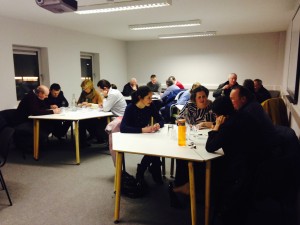 Groups of 4 were set up and each group member had the opportunity to share a little about their business and any challenges they are facing. The other 3 members of the group gave their feedback and suggestions, then the next member within the group shared.
Each member within the group was given an opportunity to share and get suggestions.
The feedback from attendees was very positive.
The next meeting will take place Tuesday 4th March at 6.30pm in The Hive.