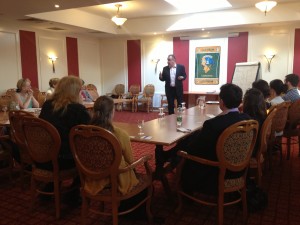 14 members attended this months meeting. Pearce Flannery delivered an energetic presentation about sales and marketing. Some key points included:
sell benefits not features

value and price are not the same
do not differentiate/compete on price
include a 'no risk to the customer' element to your products/services
people buy solutions to problems and to get pleasure
For more information about Pearce and to get his FREE e-Book visit pearceflannery.ie
The next network meeting will take place on July 2nd at 6.30pm in The Bush Hotel.