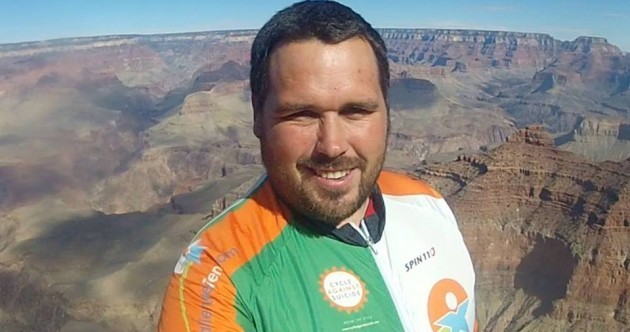 Network Keynote by Breifne Earley – pedaltheplanet.tv
10th March | Landmark Hotel | 7pm to 9pm | ADM. FREE
Three years ago, Breifne, in his own words was depressed, lonely, very single, severely overweight, unhappy in work and having regular suicidal thoughts. He decided he needed to sort his life out. Taking inspiration from the iconic date (10-10-10) he picked ten individual challenges, publicly told all his friends, and then pursued each of them over the course of the next 13 months until (11-11-11)
Those challenges included losing weight, travelling, learning live skills such as swimming and cooking, overcoming fear of performing in public, changing jobs, finding a partner, completing a series of sporting events including duathlons, triathlons, open water swims, a marathon and a cycle around New Zealand.
In little over a year, he lost 4 stone, recorded an album, spent a day working in a restaurant's kitchen, went on 50 blind dates, completed the list of sports events, was head hunted by one of Ireland's largest companies, invited to appear on The Late Late Show, TV3, Channel 4, TV3 NZ, 2FM, Newstalk, Irish Independent, Irish Examiner, The Sun as well as reaching 100,000 unique visitors to the Challenge Ten website.
At the network Briefne will share his amazing journey and how his experience can help our business.