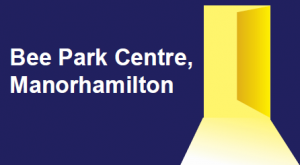 Manorhamilton Enterprise forum wish to invite you to attend an event the forum is holding on Thursday 7th May 2015 in the Bee Park Resource Centre in Manorhamilton. The event is intended to act as a stimulus for new business and existing businesses in the town and North Leitrim area.
There will be 25 trade stands covering local businesses, the banks and Government Agencies, where job offers, advice and business support opportunities will be dispensed. The theme of the event is 'Manorhamilton – a great place to live and work'.
The event will run from 3pm to 7pm and we have a number of distinguished keynote speakers including Frank Curran, CEO, Leitrim County Council amongst others. It is intended to have a panel discussion on the way forward for Manorhamilton and the North of the county in general.
Download the flyer here