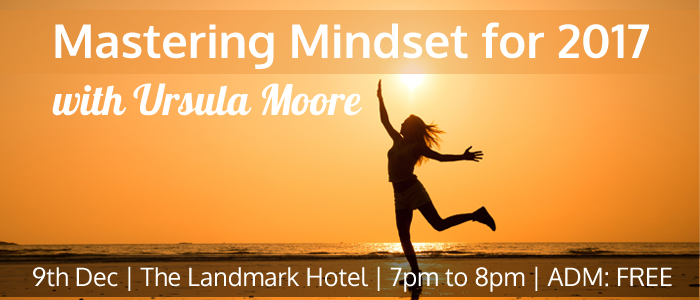 Your mindset plays a crucial part in the success of your business. In our final network meeting of 2016, we will host an interactive workshop entitled 'Mastering Mindset for 2017'
Facilitated by Ursula Moore, you will learn some techniques that will help you increase success in your business in 2017.
The Network Meeting will be followed by the Christmas Social in The Boardwalk Bar in the Landmark Hotel. Please book your place below.